Seal-All Connectors
Seal-All Connectors are an environmentally sealed connection system developed to withstand exposure to extreme temperatures, moisture and harsh engine compartment fluids and chemicals with unfaltering performance. It consists of mating heat stabilized polyamide housings, male and female "pin and socket" terminals and self-lubricating silicone connector and cable seals. Seal-All connector configurations are available for one to six wires. -40 C to 125 C temperature range. Now you can have the same superior Plug/Connector that is used in vehicle OEM manufacturing.
Seal-All Connectors (male and female shells only) NOTE-terminal connectors are sold separately based on wire size (see below)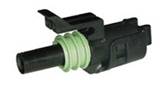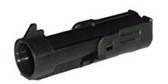 Single Conductor kit SPT P/N - WHT1C $2.95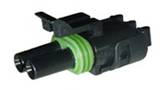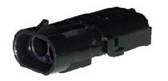 Double Conductor Kit SPT P/N - WHT2C $4.10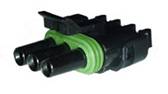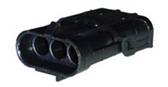 Triple Conductor Kit SPT P/N - WHT3C $4.19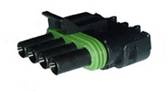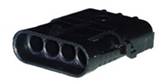 4 Conductor Kit SPT P/N - WHT4C $5.45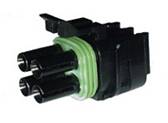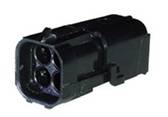 4 Conductor Kit SPT P/N WHT4CSQ $5.85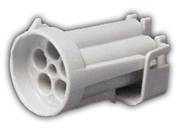 5 Conductor Kit SPT P/N - WHT5C $10.95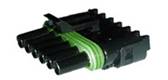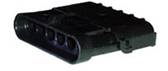 6 Conductor Kit SPT P/N - WHT6C $7.25
Terminal Connector Kits for Seal-All Connectors



Terminal Kits (includes 6 each-male, female terminals and 12 seals). Will work with all Seal-All Shells.
24-22 Ga Wire SPT P/N - WHT2422 $8.95
20-18 Ga Wire SPT P/N - WHT2018 $8.95
16-14 Ga Wire SPT P/N WHT1614 $8.95
Seal-All Heavy Duty Connector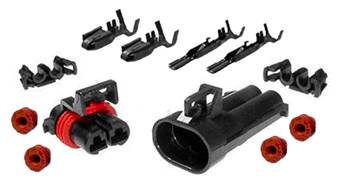 Heavy Duty Connector-42 amps continuous maximum current rating. For 12-10 gauge wire.
Complete 2 conductor kit SPT P/N WHT2CHDKIT $17.25
Seal-All Crimp Tool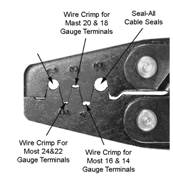 Crimp tool works with all Seal-All Terminals and seals. Its compact, low-cost parallel jaw design eliminates terminal rocking.
Seal-All Crimp Tool P/N - WHTSACT $38.32
Professional Seal-All Crimper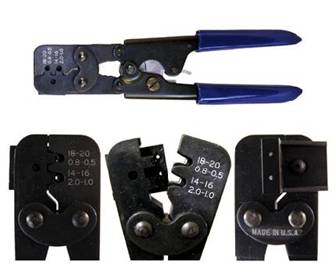 Crimps Seal-All terminals and seals in one cycle. Features two double Cavities, an orientation block and a ratchet mechanism to ensure that each crimp cycle is completed. Factory calibrated to be used only with Seal-All terminals and seals. Wire range 20-14.
Pro Seal-All Crimper P/N - WHTPSAC $134.95
Seal-All Terminal Release Tool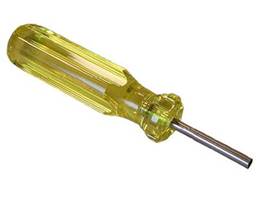 A must have tool for working with Seal-All shells and terminals. Designed to depress Seal-All retention barbs to allow terminal removal from shells.
Seal-All Tool P/N - WHTSATRT $7.95

INSTALLATION PICTURES
Below you will see pictures showing how to crimp the pins and sockets. Please note that the male pin goes into the shell with the female cavity.