SPT's Solid-State Dimmers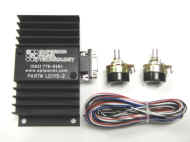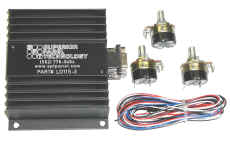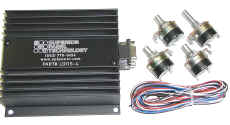 Superior Panel Technology has developed an economical solution for the dimming of interior aircraft lighting. Choose from either one, two, three or four dimming control circuits. These heavy-duty 115W solid-state dimming kits include a potentiometer with built-in off-switch and power transistors mounted to a heat sink. Solid-state linear dimmers provide more even dimming than either rheostats or a pulse-width-modulating dimmers when using a combination of LEDs, incandescent bulbs of different wattage and electroluminescent strip lighting when connected on the same circuit. A wiring diagram is included which allows the aircraft builder to make and customize the wiring harness to fit individual needs. Wire and the connector to the heat sink are included. Knobs for the dimmers are sold separately (see below).
Appropriate for both 14V and 28V.
Part number Price
LD115W-1 $68.00
LD115W-2 $119.00
LD115W-3 $169.00
LD115W-4 $199.00

Black Fluted Control Knob
Black bakelite knob. Fluted grip. 1/4" brass bushing with set screw. 3/4" diameter x 7/16" high. Fits potentiometers for Superior Panel Technology dimmers.
Part number Price
LD-KNOB $4.75
Pre-Fabricated Wire Harness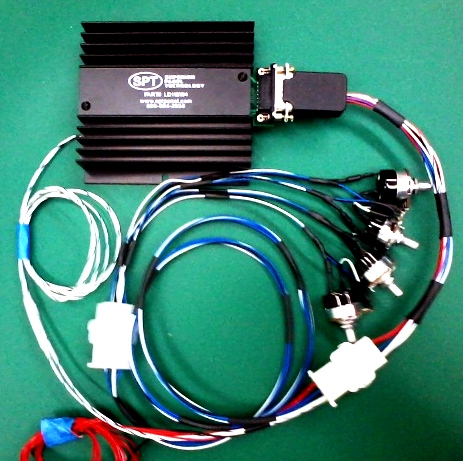 SPT can pre-fabricate wire harnesses which will save you significant time and money. There is a 17" lead from the heat sink to the first plug and a 17" lead from the plug to the potentiometers. This will make installation and removal very easy plug and play. You simply to connect the ground wire, the two power input wires and a variable power output wire to each circuit.
LD115W-1-harness $76.00 LD115W-2-harness $99.50
LD115W-3-harness $106.00 LD115W-4-harness $118.00